CLINIC TALIZI ONLINE TRAININGS
Online Course in Hair Restoration
Online course is designed for physicians who desire to acquire full theoretical and practical knowledge in the field of hair restoration. Distance learning gives opportunity to learn all basic methods of hair restoration without traveling, with later possibility to enroll in practical part of the program.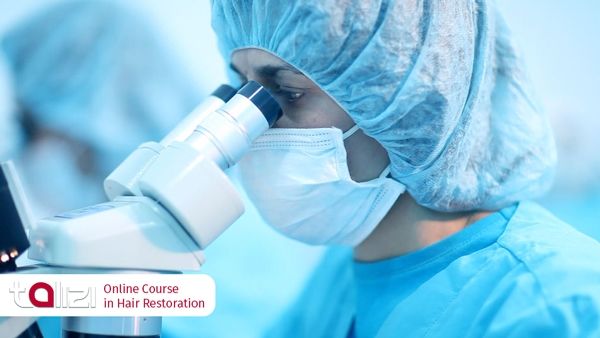 CLINIC TALIZI ONLINE TRAININGS
About Talizi Hair Transplant Institute
It is already more than 10 years since Talizi hair transplant institute offers training programs in hair restoration for doctors and surgical assistants. We are proud, that most of the graduates of our training courses already became experts in the field of hair restoration and provide state of the art hair transplantation procedures worldwide. We have trained more than 300 doctors coming from different countries as in our training center, but also in different destinations during internationally organized workshops and training courses.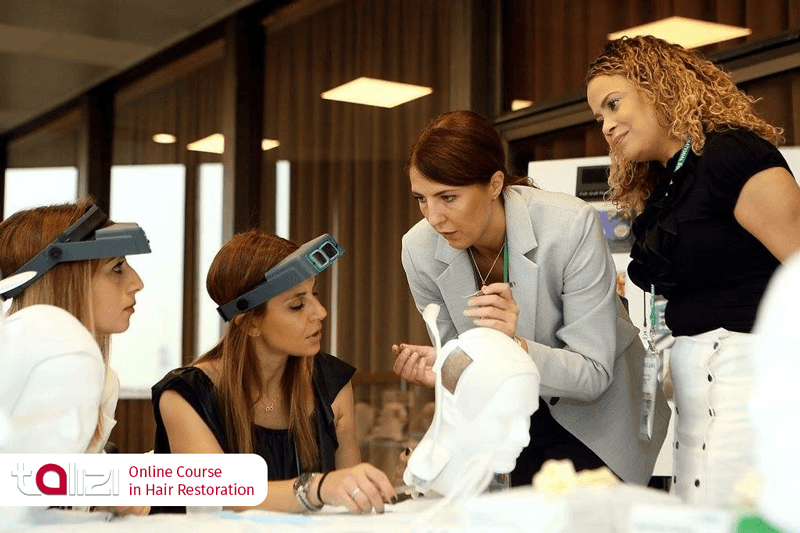 Clinic Talizi Online Trainings
Course Outline
CLINIC TALIZI ONLINE TRAININGS
Course Benefits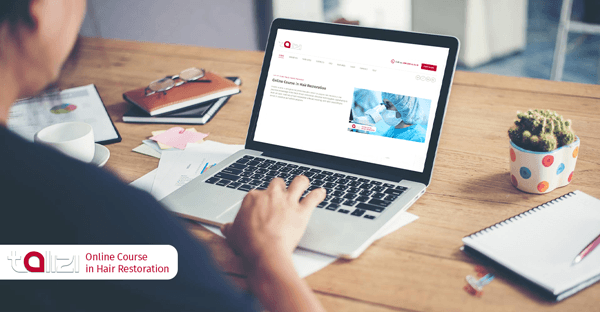 CLINIC TALIZI ONLINE TRAININGS
Registration and Requirements
Copy of medical license
Copy of your CV
Tuition fees
Price for online course is 1 750 €, course fee includes 30% discount on full 1 week hands on live surgery training course. Payment can be accomplished by PayPal account.
CLINIC TALIZI ONLINE TRAININGS
Registration and Requirements
CLINIC TALIZI ONLINE TRAININGS
Questions
If You have any questions you can email us, or get in touch by phone number- also by Whatsupp or Viber accounts:
Email: Info@talizi.ge
TEL: +995 599 141401
CLINIC TALIZI ONLINE TRAININGS
Testimonials
" Course went very nicely, I have arrived together with my team and we have learned everything starting from very basics finished with advanced techniques of hair restoration"
"Training has been brilliant, I really enjoyed it! Could directly start private practice when I have returned beck o UK"
" I absolutely loved the training, highest caliber of professionalism"
" Before my course I have read a lot about Talizi hair Transplant Institute, but reality has overcome my expectations, Trainer team is gorgeous, highly professional and friendly, all your questions are answered fully, starting from basic points to final steps of instrumentation and needed equipment"
" I have arrived for my training course, but also decided to undergo hair transplant procedure here in this great clinic with highly professional staff, which I could trust and recommend 100%"
"Мне очень понравилось обучение, высочайший уровень профессионализма"
"Обучение было блестящим, мне очень понравилось! Могу сразу начать частную практику, когда вернусь в Великобританию "
"Перед началом курса я много читала об Институте трансплантации волос "Тализи", но реальность превзошла мои ожидания, команда тренеров великолепна, высокопрофессиональна и дружелюбна, они оветят на все ваши вопросы, начиная с основных пунктов по трансплантологии до заключительных этапов нужных инструментов и необходимого оборудования"
"Я приехал на курс обучения, но также решил пройти процедуру пересадки волос здесь, в этой прекрасной клинике с высокопрофессио-нальным персоналом, которому я могу доверять и рекомендовать на 100%"